Salads Fáeasy: Lettuce and R&number;cula Picantona
Yesterday I wrote on facebook that he did not understand why tomato + lettuce was a salad classic if I looked like a combination bad. I was surprised by the amount of people that felt the same.
Here goes this green monochrome, for all the dissidents.
Ingredients
all very lightly
Lettuce

Arugula

1 handful of blanched almonds

Paprika

Juice of 1/2 lemon

Orange juice (amount equal to the lemon)

Olive oil, salt and pepper
Salads simple: lettuce and arugula picantona
it spicy, spicy!
1. Wash and cut the lettuce into large pieces. Wash the arugula and mix it with the lettuce.
2. Toast the almonds in a drizzle of olive oil. Add them to the salad.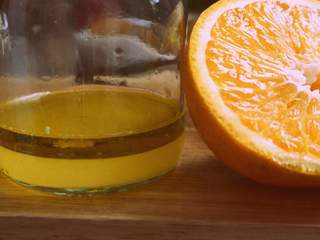 3. Season the salad with salt, enough pepper and a little paprika (can also be a chili pepper putaparió/chilli minced).
4. In a bottle, put the juice of the lemon, the orange and the olive oil. Whisk until mix and water the salad with this orange vinaigrette.
And so the things
great combineta dried fruit and green leafy